Xev Bellringer is an independent porn star and a gem in the adult world for anyone into mommies and mommy-son incest fantasies. Even though she is 35 years old, she has the body of a hot mom. What made her famous in the incest porn niche is her independently produced JOI porn. She offers immersive visual experiences that will make you feel like she's your stepmom and she needs your dick. All the porn she puts out on the internet is created and distributed by herself. And she puts a lot of excellent mommy incest content out there. She's an expert when it comes to this fantasy, with years of experience when it comes to offering exactly what the fans of this kink need. She's one of the best. Let's talk about her in more detail in the following paragraphs!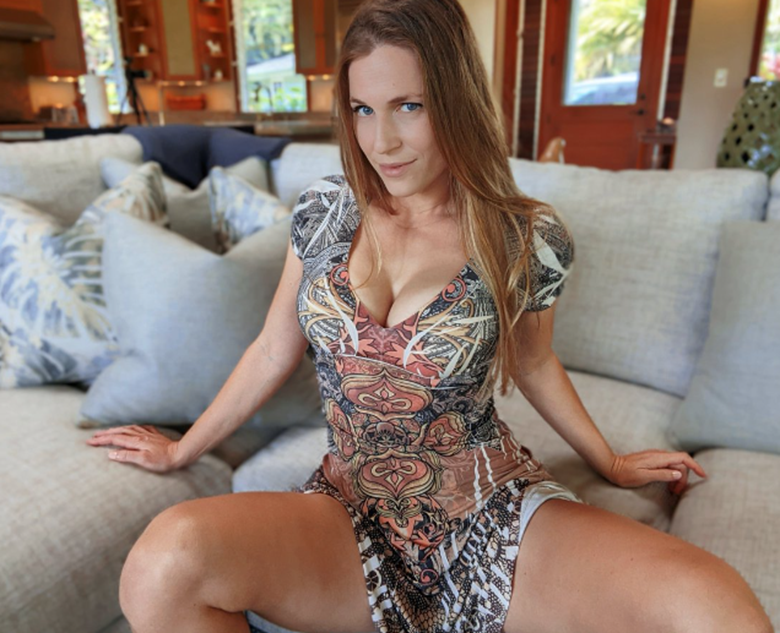 Xev Is The Perfect Mommy
The main reason Xev is the perfect hottie to play the stepmom role in any of your naughty incest fantasies is her looks. She is a white blonde lady with big juicy mommy milkers with big and round areolas and nipples that always get hard when she's horny. She also has a nice juicy fat ass and fertile-looking wide hips. And that nice pussy of hers with thin lips gets soaking wet whenever she starts playing with herself. Even her asshole looks delicious, and you'd want to bury your face between her butt cheeks. On top of that, she has a huge collection of outfits and lingerie that makes her curves even hotter.
Incest JOI Porn That's Talking To You
The beauty of Jerk Off Instructions porn is that you will feel like the porn star is talking to you through the screen. Most of the Xev Bellringer's movies are in the JOI format. And she is an expert in acting in a way that makes you believe she is talking to you. She looks into the camera, which gives you the sensation of eye-contact. She also plays with angles and close-ups to make it feel like she's in your personal space.
Most of her JOI porn is in the incest niche. And she approaches this fantasy from so many angles. In some movies, she plays the role of the innocent mom who is afraid to give in to her fantasies. In other movies, she plays the role of the slutty mom who insists on getting fucked by your young cock. There are also some jerk-off instructions in which mommy Xev is teaching you how to properly milk your cock. And you'll enjoy all kinds of scenarios, such as sleeping with mommy, taking a shower with her, car sex with mommy, and even getting caught jerking off to her panties.
POV Mommy Incest With Xev Bellringer
Besides solo JOI, Xev Bellringer also puts out some awesome POV incest roleplay porn. These movies also make you feel like she's talking to you. The difference is that she will play with a real dick in front of the camera. You can enjoy her sucking a dick while putting on incest roleplay dirty talk. And if you let yourself carried away by porn, you'll feel like it's your dick she's sucking. There's also some nice cock riding and pussy drilling in these videos. And a lot of handjob action. And as you might expect, you'll also enjoy some awesome tit job action since her boobs are perfect for that. And at the end of all these movies, you can enjoy some mommy cum play.